About Glen Haven Park Horses
Our Horses
Olivia's Horses while overseas riding with the Philippaerts in Belgium.
Carado GHP (IMP) (Carado)
6 year old
Grey Warmblood gelding (IMP Czech Republic)
Sire: Caretino Dam: Only You V
Carado was purchased from the Czech Republic through Equine Agents, Petr Hovorka. Carado is by the world famous Caretino who not only sired Gold Medal European showjumping champions but also top dressage horses such as well known Carpaccio. Carado is out of Only You who carries Corrado I, Cassini I and double cross of Capitol I bloodlines. He also has a double cross of Cordelabryere. Carado showed amazing free jumping ability and has just commenced his jumping under saddle, and is showing the same freakish ability. Carado has the most wonderful temperament and is a lovely mover, he is a pleasure to have around and is very trainable. We look forward to seeing his progeny in the future. Everyone at Glen Haven is excited to have this amazing horse in our stable and we believe he has a big career ahead of him. Standing at stud next season.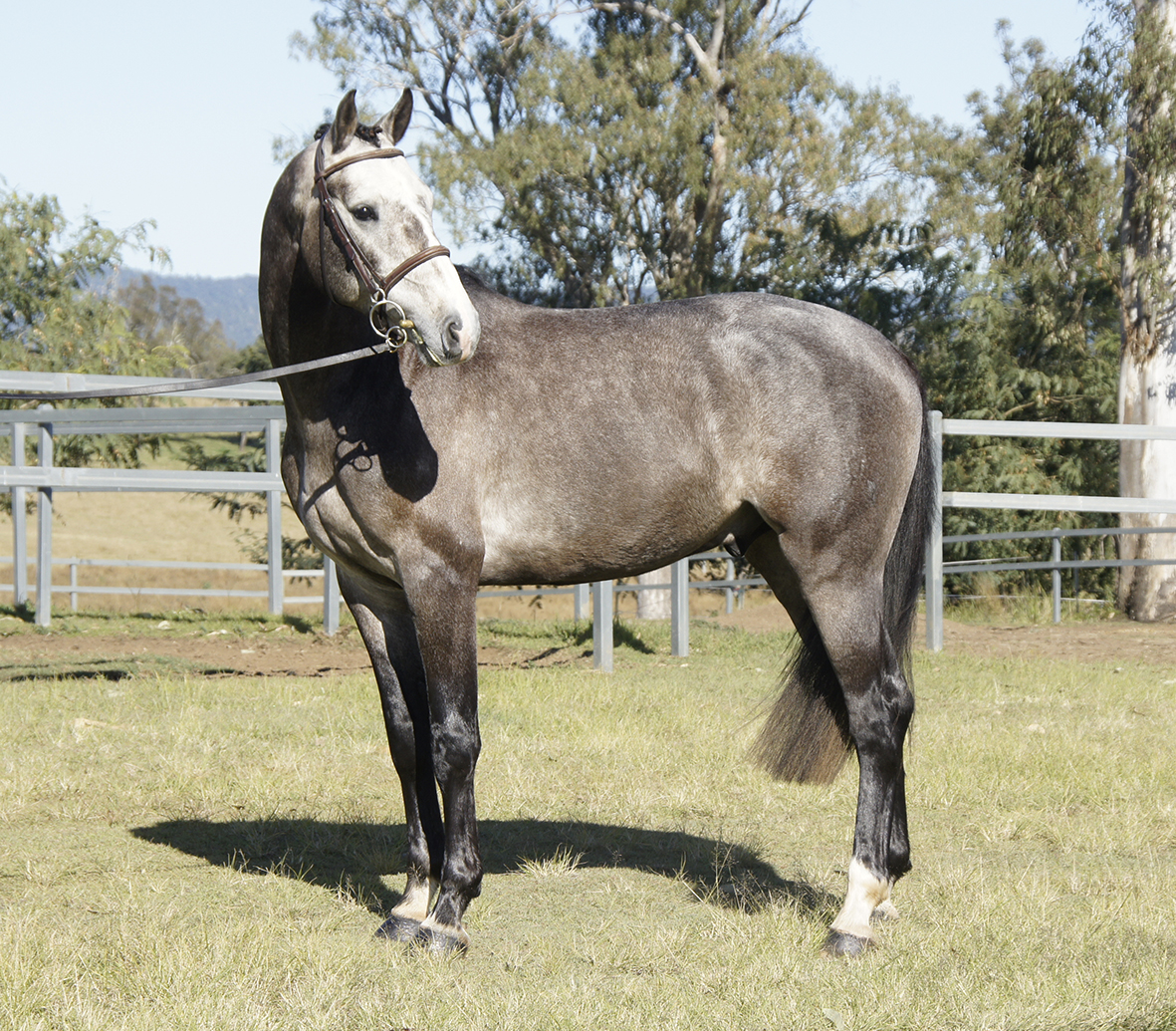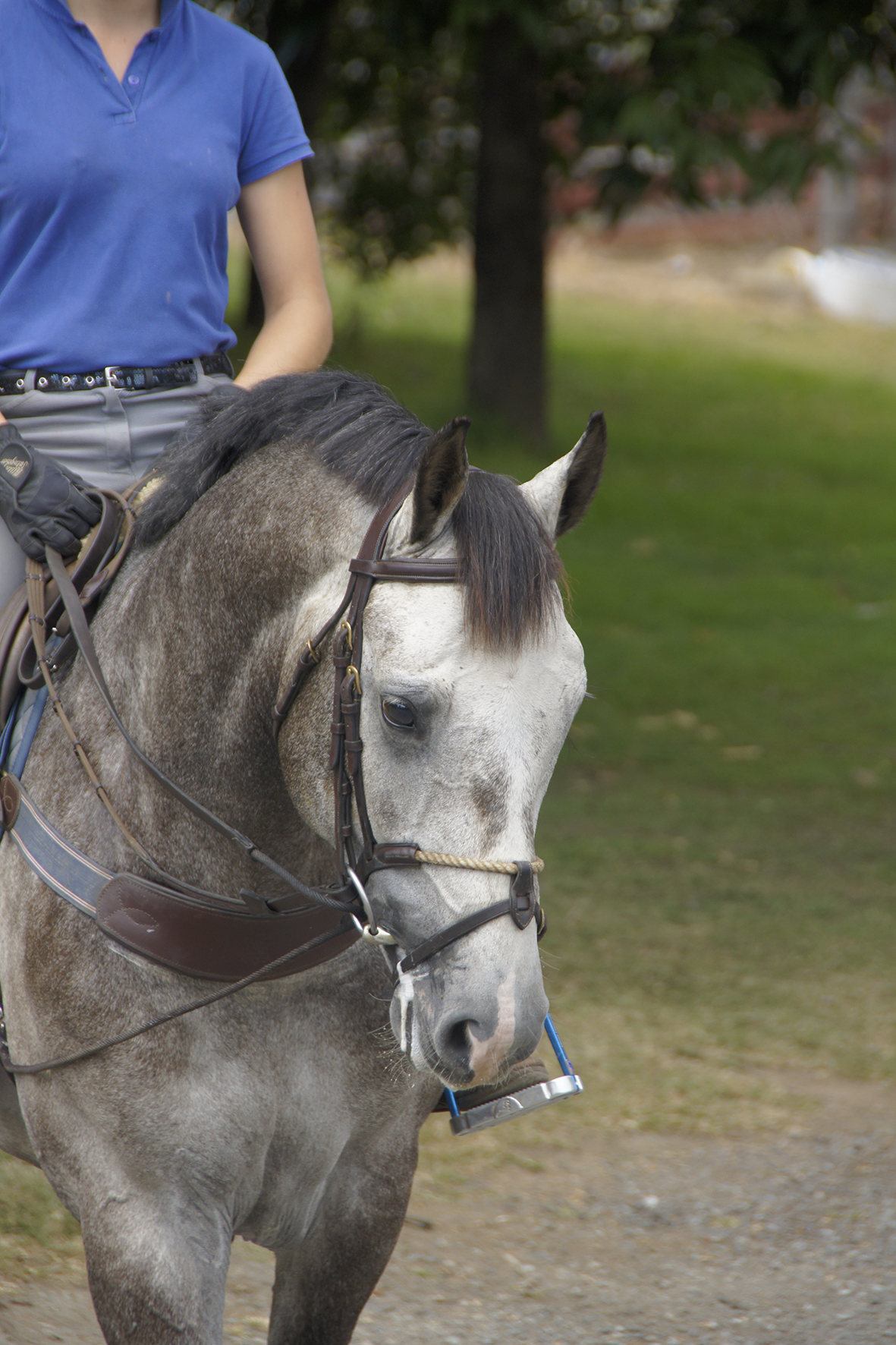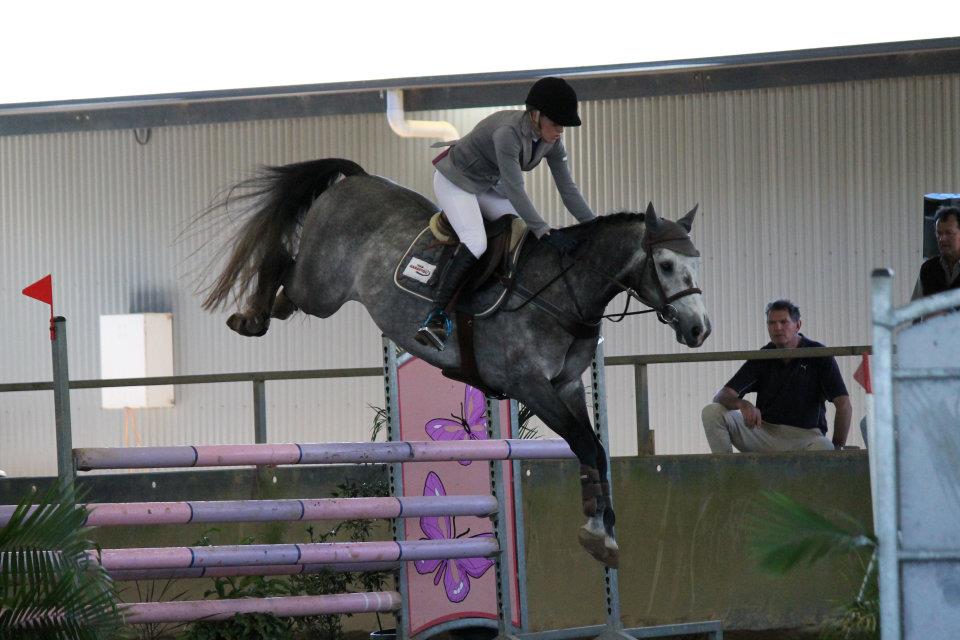 GH Eternal Flame (IMP) (Eternal)
8 year old
16.2HH
Chestnut Warmblood mare (IMP Germany)
Sire: Escudo I Dam: Calypso
Eternal has very highly sort after European blood lines and is a State Premium mare. She has had one foal who won a Foal Championship in Norten-Hardenberg in 2008. Eternal is currently jumping 1m20 style classes confidently, with wins and placings across Germany. Everyone at Glen Haven Park is so excited about purchasing Eternal and we are looking forward to her arrival in Australia. Paula is eagerly counting the days to when she'll be riding the mare and intends to show her in 2010.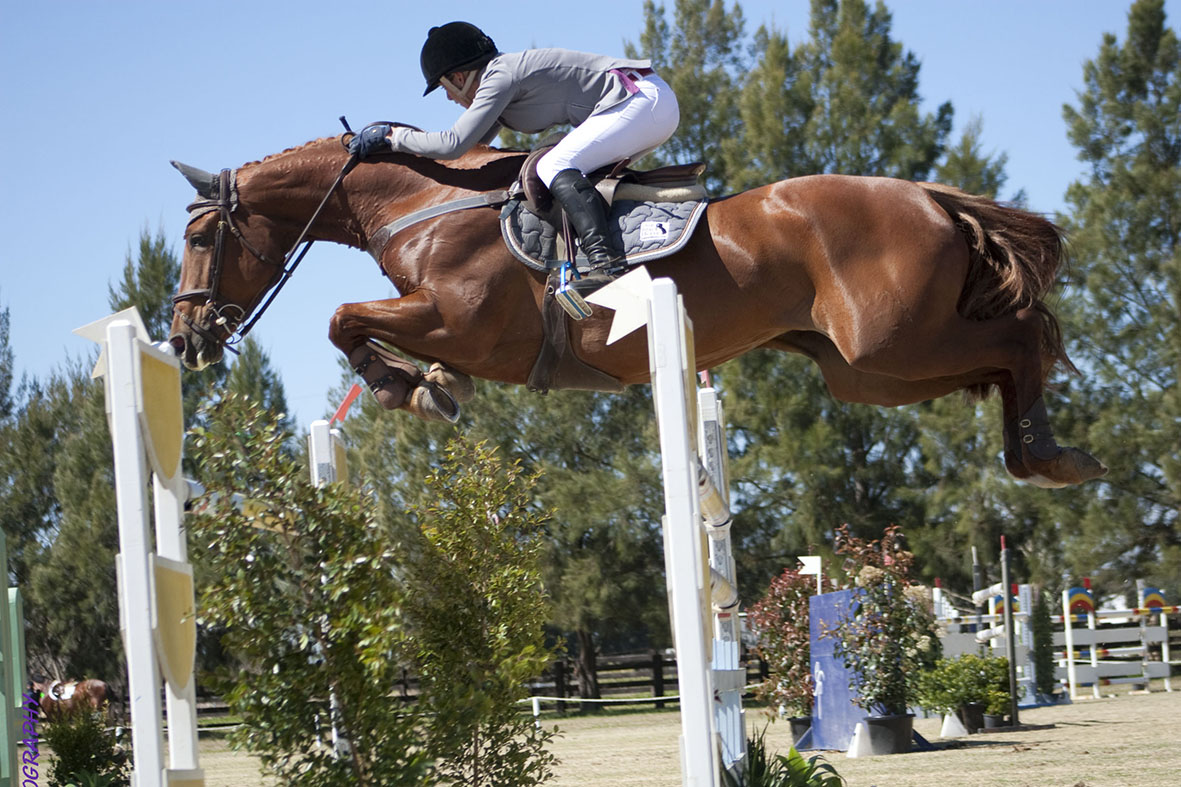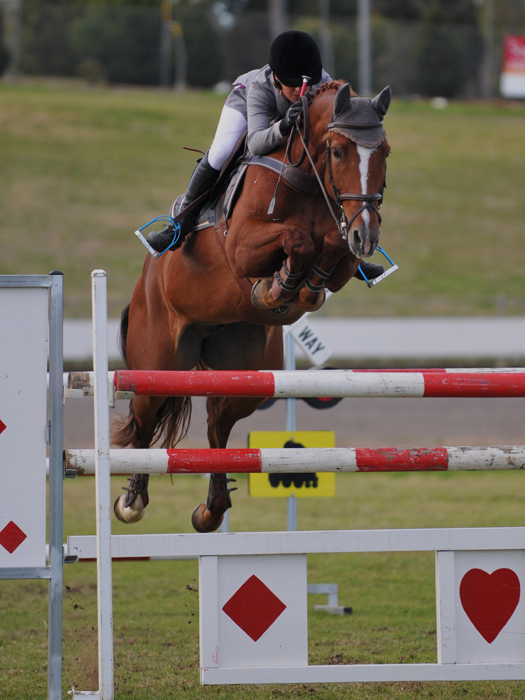 Paula's Horses at Glen Haven Park
Artime Z GHP (IMP) (Arty)
8 year old
16.1HH
Grey Warmblood gelding (IMP Germany)
Sire: Artos Z Dam: Gina

Artime Z was purchased from Germany in August 2010 by Paula. Arty was bred by Studfarm Zangersheide in Belgium and is by the legendary sire Artos Z, later known as Loro Piana. Artos Z was named the second most successful horse for Stud Zangersheide in the World Breeding Guide rankings. Artos Z comes second only to the legendary Ratina Z. Arty has progress with leaps and bounds since his purchase. He has been a star performer winning 4 out of 5 Futurities, Mini Prix's and has just started to jump at Grand Prix level.
We are very excited to see Arty's advancement over the coming season of competition.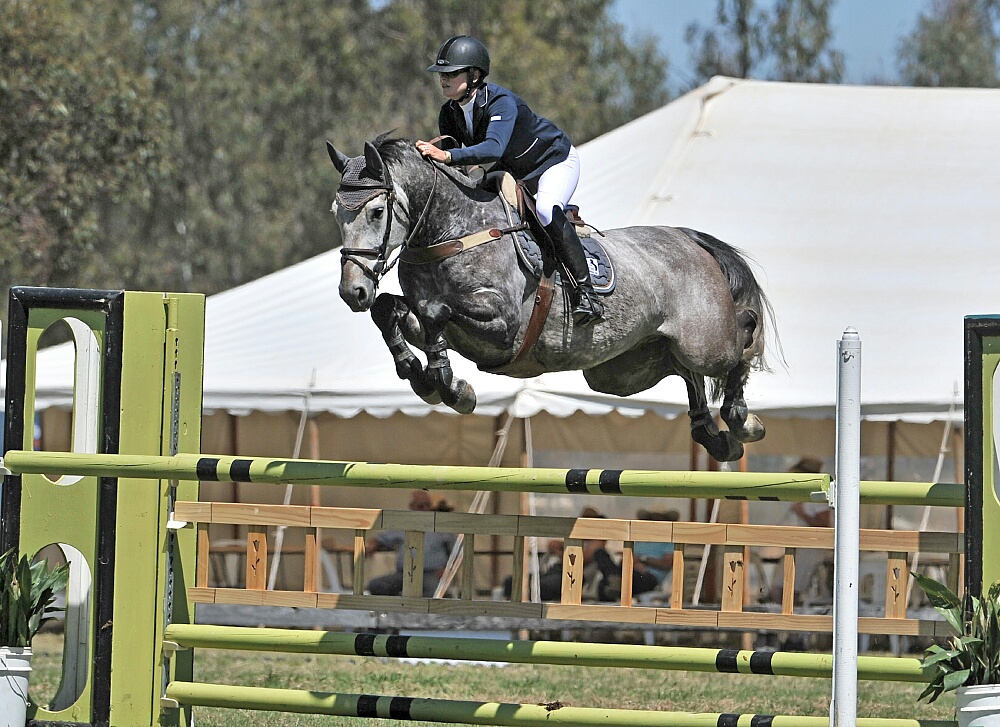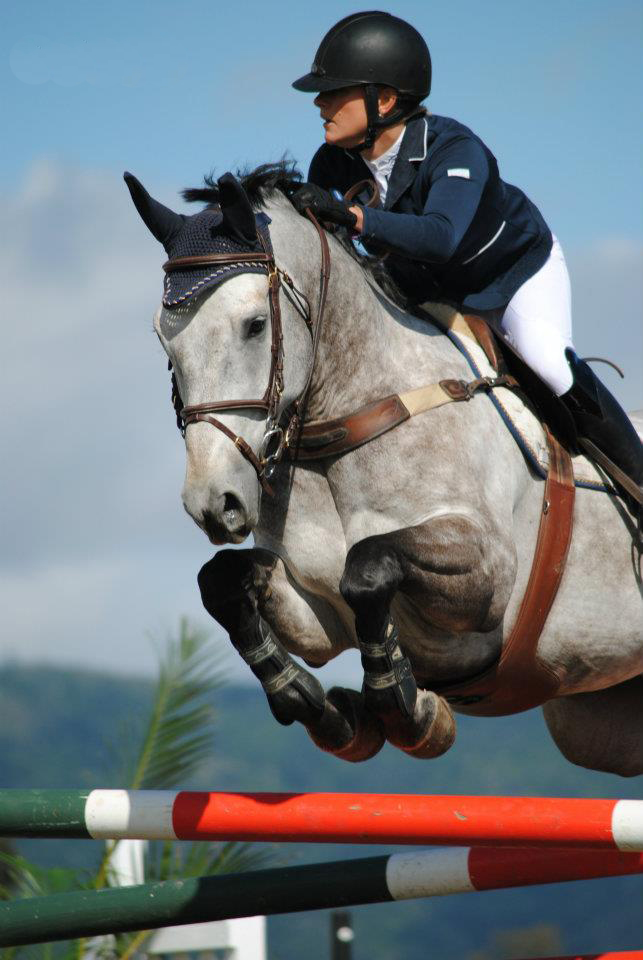 Alastik GHP (Ally)
6 year old
16.1HH
Chestnut Warmblood gelding
Sire: Belcam Aggasi Dam: Belcam Grimace
Paula & Brian purchased Alastik aka Ally in 2010 from Ulrich Klatte at Belcam Stud. Ally is by the Argentinus/Silveneer stallion Belcam Agassi, who is the father of Belcam Advisor currently ridden by Broke Dobbin and was the Winner of the Australian World Cup League in 2010. Ally is currently schooling around 1.10m and is showing lovely bascule over his fences. Paula is looking forward to competing Ally this coming season.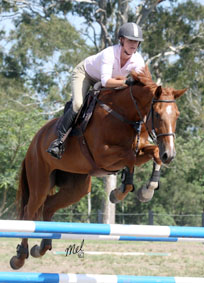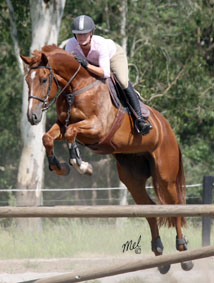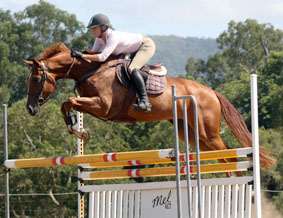 Randlab Nero GHP
13 year old
16.2HH
Grey Warmblood gelding
Purchased in mid 2007, Nero has been shown exclusively by Olivia and as a team they have had great success in the past 2 years. Some of Nero and Olivia's achievements include:
overall winner of the 2008 National Young Rider Selection series
winner of the 2008 Young Rider Championships at Pretempo Show
2nd in the 2009 Caboolture World Cup show C Grade Championships
Winner of the 2009 Caboolture World Cup Show Young Rider class
Winner of the 2009 Toowoomba World Cup 1st round of the Young Rider Selection Series
Winner of the 2009 Caboolture World Cup 2nd round of the Young Rider Selection Series
Current leaders of the Young Rider Selection Series for 2009.
Nero was also a member of the Gold Medal New Zealand team for the Australian Youth Olympic Festival in January 2009. Nero's grey beauty is featured in a double page spread pictorial, in the September issue of "The Horse Magazine" where Olivia is 'Rider of the Month'.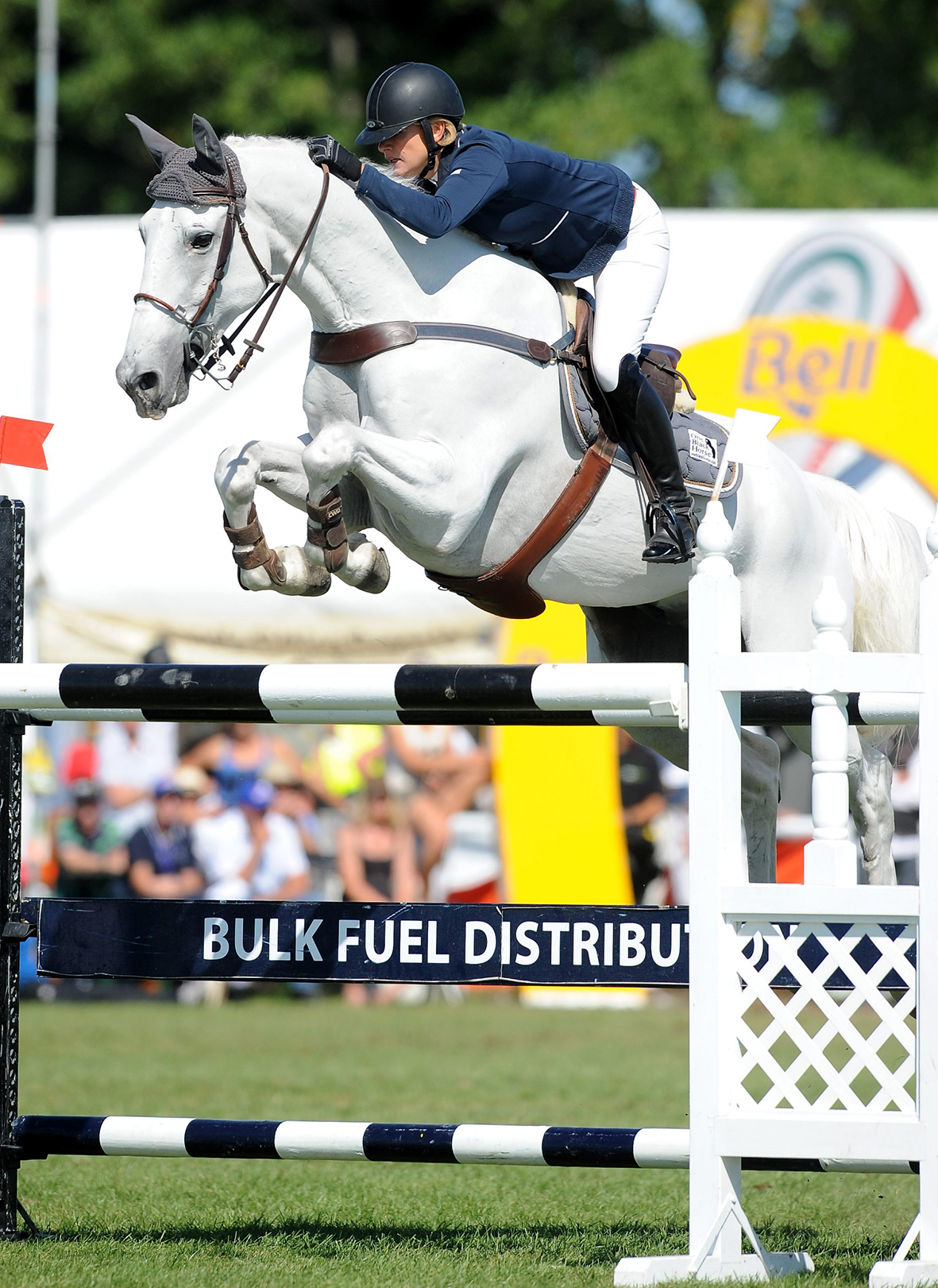 El Bandito (IMP) (Bandit)
6 year old
16.1HH
Brown/Black Warmblood gelding (IMP Germany)
Sire: El Bundy Dam: Raphael/Calido
Bandit is another German import with very impressive bloodlines that we are excited about. His siblings have won many international events and we are sure that Bandit will follow in their hoof prints. Recently broken in and going very nicely under saddle in Germany, Bandit is showing plenty of potential and we can't wait for his arrival. Paula will continue with Bandit's training and prepare him for what we are sure will be a successful showjumping career.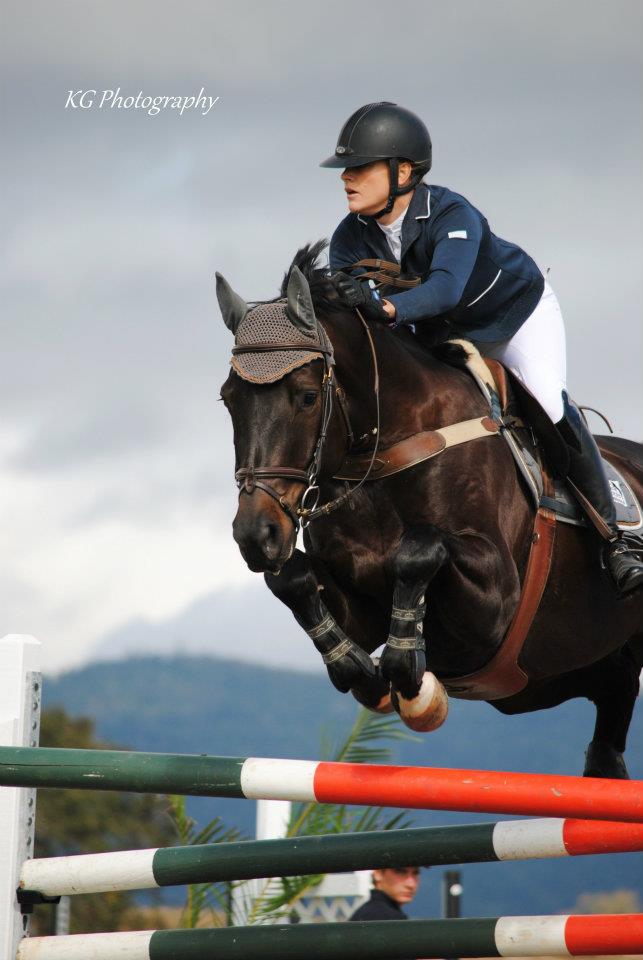 Glen Haven Cheers (Ricki)
6 year old
16.3HH
Chestnut Warmblood gelding
Sire: Cabdula Du Tilliard Dam: Glen Haven Swish
Ricky bred by Glen Haven Park, is by the famous Selle Francais stallion Cabdula Du Tilliard. Cabdula's sire is the world renowned Olympic Individual Silver medallist Abdullah. Cadbula's dam, Quanagra is a full sister to the well-known jumping stallion Jalisco. Glen Haven Cheers aka Ricky was broken in by Olivia in late 2009, he is showing great form for his age and will commence his showjumping career this season 2011. We believe Ricky will be a horse for the future.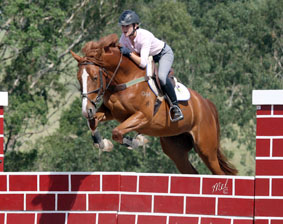 Glen Haven Agile (IMP)
16.2hh Bay Stallion (IMP Germany)
Sire: Argentinus
Dam: Athena
Glen Haven Agile is a fully imported Warmblood Stallion, by the very famous Argentinus. Out of a Rosenkavalier mare, Agile has the looks, movement, confirmation, temperament & jump. With Agile's impressive pedigree he is destined to sire many of Australia's up and coming sport horses. Agile's breeding has the diversity of world class showjumping bloodlines and also world class dressage bloodlines. Agile's eldest progeny are looking very promising, and are even pretty enough to charm their presence in the show ring.
Service Fee: $1,500 + GST
Argentinus (Ger)
Argentan
Absatz
Worms
Dorle
Duden II
Winterrose
Athena
Romancier
Rosenkavalier
Finale
Abba
Top Of Class
?